IMPROVE YOUR PHOTOGRAPHY TODAY!
With professional travel photographer Laurence Norah
MASTER THE ART OF TRAVEL PHOTOGRAPHY
Pictures aren't something you just take with your camera or phone — they are moments that moved you so much you had to freeze them forever.
Think about how you feel when you look at a beautiful photograph. That sense of wonder, that feeling of awe.
There's nothing better than looking at a photo and realizing that you took that beautiful image!
But have you said any of the following:
"I wish my pictures were better!"
"I don't have a fancy camera so my pictures will never be as good."
Or thought that editing photos requires having expensive software and lots of skill?
I hear these statements all the time.
But don't worry.
Taking beautiful photos isn't as hard as you think. It doesn't require buying expensive equipment, having a fancy studio, or high-tech editing software.
By simply mastering a few key concepts, you can take the photos you've always dreamed of taking – regardless of whether you have a smartphone, point & shoot camera, mirrorless camera, or DSLR.
This course will teach you everything you need to know about photography – regardless of your experience level or device – so you can take the pictures you've always wanted!
Come join over 2,000 other students and take the first step today in improving your photography!
WHAT STUDENTS ARE SAYING
"The course covered all the essentials of photography. I noticed my photography skills improved leaps and bounds just one month into the course. What's great is you can take the course at your own pace, so you never feel overwhelmed – and you have Laurence and other students at your disposal to get your questions answered at any time. I'm so glad I took this course and made the leap away from auto!" – Brian
"This course is supremely practical and useful and helped me adjust the way I approach photography. I have calibrated my eye to find better shots everywhere and expanded my ability to use my equipment to work for me instead of befuddle me. In spite of having lived in the DC area for over 20 years, I feel like I'm now seeing it for the first time!" – Michael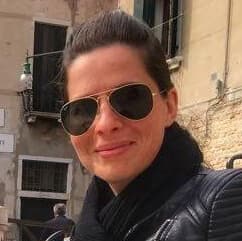 "I really enjoyed the course. It's well structured and is filled with good advice. I love how I can take the course at my own pace and, if there is an issue, Laurence steps in to help you out. This course awakes your passion and keeps you going, exploring the world through the lens. I want to get more into the storytelling with my pictures and, with the course, I have the right tools now." – Marion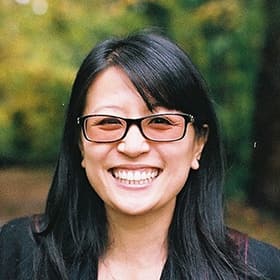 "I've tried other online photography classes but felt discouraged with a lot of the lessons. This course helped me learn my camera by going through easy, tangible assignments. Laurence is super supportive and responsive. He gave me many suggestions for improving my photos. I recommend taking this course!" – Kristin
ABOUT ME
My name is Laurence Norah, and I'm a full time professional travel photographer and travel blogger. I run the travel blogs Finding the Universe & Independent Travel Cats with my wife Jessica.
I've been taking photos for over thirty years, and in my career my photos have appeared in magazines and news sites, including in USA Today, The Times, BuzzFeed, The Evening Standard, National Geographic, and the BBC.
I've worked with numerous clients, from tourism boards, to well known photography brands like Panasonic and Vanguard. I've also taught photography at workshops and seminars around the world.
I know that photography can be an intimidating subject, and it's all too easy to leave your camera in auto and hope for the best. Which is why I decided to create this course – to help people learn to master their camera, and start getting great photos.
Since I launched the course in 2016, I've helped over 2,000 people start taking better photos. You can see some of the testimonials on this page from my students, sharing their experiences of how the course helped them master their cameras.
This course is packed with examples, images, and videos, making what can seem like a complex subject easy to understand. Starting from the beginning, you'll learn the essentials of photography, including how your camera works and all the settings you can control.
Then we go into photography gear. A lot of folks ask me what kind of camera they should buy, and there's a dedicated section covering a range of gear options at a range of prices, including, cameras, lenses, and accessories.
The next important part of photography is about how to compose a great photo – whatever the scene. Be it a beautiful landscape, an animal in its natural habitat, an action shot, or a portrait, I share all the settings and techniques you need to know to get great photos every time, whatever the subject, as well as detailed advice on tips on specific scenes you are likely to encounter.
So whether you want to take stunning portraits, beach photos, landscapes, images of wildlife, pets or people, the course has you covered with specific and actionable advice.
This is helped with a 50 page downloadable PDF cheat sheet with all the settings you need for every kind of photography situation, with plenty of examples to illustrate each type of image you might want to capture.
The course also covers advanced photo techniques. There are detailed sections on editing on both desktop and mobile devices, as well as lessons focusing on compact and mobile photography. There's even a section on how to make an income from your photography, should that be a goal!
This ten-week photography course will take you out of auto, help you master your camera, and start taking wonderful images. You don't need any fancy equipment or previous experience – and you can go at your own speed!
In addition, the skills you learn will apply to all kinds of photography – not just travel photography. So you can use these skills to improve your everyday photography in just about every situation and setting.
You also get direct access to me to ask me any questions you might have, access to webinars and interviews, as well as membership of the course exclusive facebook group, where you can chat about photography with other students from around the world and take part in regular photography challenges.
All in all, I think this course offers a fantastic package at a truly excellent price. I hope you agree! Read on to find out more about what the course covers, and if you have any questions, please, just drop me an e-mail: [email protected] I'm here to help!
COURSE SYLLABUS
Week 1: An Introduction to Photography
How Your Camera Works: Nuts and Bolts
Exposure Concepts and Understanding the Exposure Triangle
How to Control the Exposure
Glossary of Terms
Week 2: Camera Gear and Accessories
Understanding When to Upgrade your Camera Equipment
Learning What to Look for in a Camera
Tips for Choosing a Camera
Tips for Choosing Lenses
Tips for Choosing Accessories
Week 3: Composition and Light
Rules of Composition
Depth of Field and Compression
Understanding the Light
Metering: Measuring the Light
Getting the Light Color Right: White Balance
Focusing the Light
Shooting in RAW
Week 4: Shooting Specific Scenes
Portrait Photography, Action / Sports Photography, Street Photography and Wildlife Photography
Shooting Landscape Photos and Nature Scenes
Taking Photos Indoor and in Low Light, such as in Museums and at Events
Macro Photography, Food Photography and Product Photography
BONUS: Downloadable 50 Page PDF Cheat Sheet with Camera Settings for Different Scenes
Week 5: Managing and Editing Your Work
Organizing Your Photos
Getting Your Photos into Lightroom
Setting Up Your Workflow
Editing your Photos in Lightroom
Exporting your Photos
Week 6: Compact Cameras and Mobile Photography
Compact Camera (Point-and-Shoot) Tips and Advice
Mobile Photography
Basic Mobile Editing
Advanced Mobile Editing and Backup
Week 7: Advanced Photography, Part I
Flash photography
HDR photography
Week 8: Advanced Photography, Part II
Astrophotography
Night photography
Week 9: Advanced Photography, Part III
Long-exposure photography
Time-lapse photography
Week 10: The Business of Photography
Develop a Website
Use Social Media
More Ways to Promote Your Work
Ways to Make Money with Your Photos
How Much to Charge for Your Work
OVER 10 WEEKS, YOU'LL LEARN HOW TO:
Master your camera so you know how to get the most use out of it.
Master composition, balance, light exposure, and other photography principles so you can take beautiful photos that don't require a lot of editing.
Get the best camera gear for any budget so you avoid buying expensive stuff you don't need.
Discover how to take excellent photos with your smartphone – and find the best apps to use to edit those pictures!
Edit photos better with video tutorials of photo editing software and comprehensive editing guides using industry standard photo editing software
Master the secrets of HDR photography, night photography, astrophotography, and other advanced techniques so you can take photos no matter the time of day or scene!
Sell your photos and make money doing what you love!
COURSE INFORMATION
This program is built to help you avoid the rookie mistakes that cause most people to fail by getting you to take consistent action. You'll be able to:
Work at your own pace.
Gain exclusive access to a Facebook community that will help share and support your work.
Work on homework assignments at the end of each module.
Ask me questions by email and get direct feedback on assignments.
Receive lifetime updates so you always have the latest info.
Download the photography cheat sheet so you can take key aspects of the course with you anywhere.
GET INTERVIEWS WITH 6 EXPERT PHOTOGRAPHERS
When you take this course, you'll get exclusive interviews with some of the world's top travel photographers.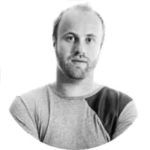 Brendan Van Son
Travel Photographer
Brendan is a professional photographer. In this interview, he goes in-depth on making money as a photographer.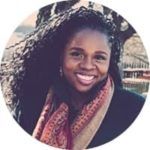 Lola Akinmade Akerstrom
Freelance Photographer
Lola's work has appeared in over 85 publications. In this interview, she talks about how to get started as a photographer.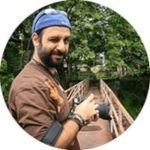 Daniel Nahabedian
Freelance Photographer
Daniel runs workshops around the world. In this interview, he discusses how to find freelancing work.
Edin Chavez
Commercial Photographer
Edin is the editor-in-chief of Shut Your Aperture. In this interview, he discusses commercial photography.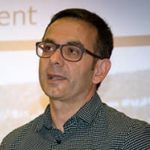 Jaume Marin
Director of Tourism
Jaume is the director of tourism for the Costa Brava region and his interview explains what brands are looking for when hiring photographers.
Sarah Ann Loreth
Freelance Photographer
Sarah Ann is a self-taught professional photographer who specializes in fine art and travel photography.
MORE STUDENT TESTIMONIALS FROM SOME OF THE 2,000+ STUDENTS
"The travel photography course helped me use my DSLR to its full potential after five years of using it as a point and shoot. Learning to utilize all the controls and understanding composition really increased my confidence with my camera and helped me create increasingly better photos. No regrets here!"

"I desperately wanted to learn about travel photography, but the high price tag of most courses turned me off. But the price of this course was so good, I had to try it! The value of this course is unbelievable (as in, when I tell my friends about it, they literally don't believe me), especially since you receive feedback from such talented photographers as you progress through the lessons. My favorite part is that I can go at my own pace — it's easy to just take a week or two off, then pick up where I left off. I was a beginner when I started, but after the first lesson, I already felt more confident in my ability to take photos."

"This comprehensive travel photography class is a fantastic investment for newbies, hobby photographers, and even experienced photographers who are looking to take their skills to the next level. I can confidently say the in-depth material in this course has improved multiple aspects of my practice. It encouraged me to take the plunge and shoot in RAW format as opposed to JPG and taught me ways to market myself and my work. It's clear that a ton of love and effort was put into this course. I would undoubtedly recommend it to any photography enthusiast!"
"I've taken other photography courses before but none of them were able to explain things in a way that I can follow clearly. Taking this course by Laurence was my last desperate try at learning travel photography. And boy was I glad I did! The instructions and teaching were easy to comprehend and I loved how Laurence was (and is) always just an email away for help. People now always comment on how beautiful and professional my blog and Instagram photos look. I give full credit to this wonderful course!"
"I've been an iPhone photographer. When I bought a 'real' camera for my RTW trip, I realized quickly that 'auto' mode wasn't gonna cut it. I signed up for this course and, within three months, I was taking and editing the best photos of my life. Seriously. With Laurence's clear and effective instruction, I felt knowledgeable enough to get started with my camera, inspired to explore on my own, and – this is the best part – motivated to continue when things got hard. Trust me, you need all three. Thanks, Laurence"

"I'd been thinking about buying a new camera and wanting to learn how to take better photos, but I didn't know where to start. So when this course came around, I signed up. The lessons are clearly explained and I think the homework is an excellent way of checking my understanding and applying the knowledge gained. When I submitted my work, I got helpful feedback within hours. And because it's online, I can study wherever I am, any time of day or night. I would not hesitate to recommend this course."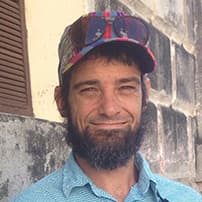 "I decided to purchase a camera because of a trip I would be taking around the world. Finding the right camera can be daunting. Once I found my camera, learning how to use it was the next challenge. This course not only teaches you how to take full control over your camera and composition, but it also opens your eyes to things around you that you may not have noticed before! It's a great program where you can go at your own pace!"
GET STARTED TODAY
With over 60 individual lessons, multiple homework assignments, and a series of videos, this is the most robust travel photography course on the market. I'll answer all your questions, and be there when you need help. Get started today for just £99!
One Payment of
LIFETIME ACCESS
30-Day Guarantee
SECURE CHECKOUT
Your data is safe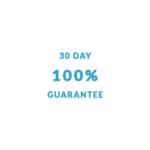 MONEY BACK GUARANTEE
We're fully committed to helping you improve your photography. You can test-drive the course for 30 days, read the material, listen to the webinars and interviews, and do the homework. If you do the work and don't feel the course is good or will improve your photography, we'll happily refund 100% of your money.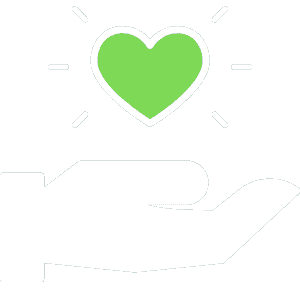 CHARITABLE PROMISE
I love photographing beautiful places around the world, and I want to try to ensure that they stay beautiful. As such, I donate 2% of every course sale to the World Land Trust. The WLT is an international organization dedicated to protecting and conserving at-risk plants, animals, and communities, as well as projects that directly tackle climate change.
FREQUENTLY ASKED QUESTIONS
How is this course structured?
This course is unit based and divided into ten weeks of content, but you can take it at whatever pace you like. Each week of lessons introduces new concepts and builds upon the previous week — and you'll always be able to access previous units and lessons, so there's no rush. You can't fall behind, and you can take the course at your own pace.
I don't have a lot of time. Is this course for me?
This course is meant to be completed at your own pace. There's no weekly time limit. Go as fast or slow as you want. Take your time on each lesson. There is no rush. You have lifetime access to all the material and any future updates.
What if I get really confused or stuck?
I'm here to be your mentor. You can email me as often you as you need to and I'll help troubleshoot your problems. I want you to succeed, not be confused.
How often do I need to travel to make this work?
You don't need to travel! If you aren't exploring the world, explore your backyard. You can just photograph your local area. Photography doesn't require you to travel to far-off places. You can take beautiful pictures from where you are right now.
How long is each expert interview?
Each interview is between 45 minutes and one hour.
Can I buy the course as a gift?
Yes, you can! You just need to buy the course as a gift. This will allow you purchase a copy of the course as a gift, redeemable via coupon code. You can send the coupon directly to the person, or we can send it to you so you can pass it on when you wish.
Is my payment secure?
We collect payments via the 256-bit encryption payment providers Stripe and Paypal. Our website and your payment are secure, so no one will steal your data! We know how important this is!
How often is this course updated?
This course is updated at least twice a year to ensure our tips and advice are up to date.
What kind of camera do I need for this course?
Our course doesn't require any specific type of camera. Whether you use a DSLR, iPhone or Android smartphone, compact camera, or mirrorless camera, you'll get something from this course.
You can even use a film camera, however the course does cover a number of digital editing techniques which will be less applicable to film cameras. Being a good photographer is not about the device you use but the skills you know!
If I don't like the course, can I get a refund?
Yes. We're fully committed to helping you improve your photography. You can test-drive the course for 30 days, read the material, listen to the webinars and interviews, and do the homework. If you do the work and don't feel the course is good or will improve your photography, we'll happily refund 100% of your money.
It says that 2% of my purchase goes to the World Land Trust. Can you tell me more about this charity?
World Land Trust is an international non-profit environmental organization with the motto "Saving Land, Saving Species". Its primary mission is to protect plants, animals, and local communities in areas at environmental risk by funding the purchase of land for local NGOs to undertake conservation.
You can read more about the organization and its current projects here.
I have a question, who can I contact?
Feel free to just send me an e-mail and ask me any questions you have about the course. My email is [email protected]