Over 2,000 students have taken the course so far, and I've received some wonderful feedback from them. Here are some of their thoughts on the course:
Being a member of the Travel Photography Course has helped me vastly improve my photography skills! I now understand how to use my Canon 5D Mark IV to its full potential, which has given me much greater control over my images. Plus, the weekly photo challenges and the private Facebook group have connected me to like-minded people who inspire me every day. The course has been absolutely invaluable and is a steal for the price! I can't recommend it highly enough!
Stephanie
Thanks to Laurence and his well put together photography course I was able to improve my skills a lot. This detailed course is easy to follow and to understand. Laurence makes also sure that he implements course member requests on a regular basis. That keeps it interesting even if one has completed the course. With regular challenges in the Facebook group Laurence keeps us engaged and excited about photography. Laurence is also super quick in replying to emails, giving feedback and answering questions on facebook. I honestly can recommend this course and I have loved being a member for several years now.
Jo
I had bought my DSLR camera in 2015, but I never had used it to its full potential, I always shoot in automatic or program mode. When this quarantine happened, I made it a goal of mine to take a travel photography course and learn how to use my camera correctly. A blog I followed, Nomadic Matt, had linked to Laurence's blog, I saw the course and decided to try it. I must say in a few weeks, I have learned to use my camera and see the world from a different perspective. I have seen the world around me as I had never seen it before. I really can not wait until I take my camera on my next adventure. The course is fantastic. I have learned so much. If you want to get the most out of your photo camera, I recommend this course.
Alex
My partner and I discovered Laurence's travel blog 'Finding the Universe' while planning our trip to Iceland. I started to read his tips on travel photography and was really impressed, so decided to buy his travel photography course. It has helped my photography immensely. I have done several photography courses previously but this is the first one I've done online, at first I was a bit concerned if I didn't understand something, but when that happened I just contacted Laurence and he was on it straight away with help and advice. It's been great for helping me find my way around my camera too (for me a big plus). At present Im trying to put everything I'm learning into practice even though we are on lock down and can't wait to eventually get to Iceland to put every thing I have learned into practice.
Thank you Laurence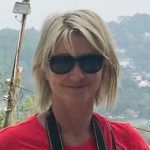 Carol
The travel photography course helped me use my DSLR to its full potential after five years of using it as a point and shoot. Learning to utilize all the controls and understanding composition really increased my confidence with my camera and helped me create increasingly better photos. No regrets here!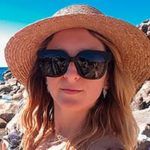 Monique
This course is supremely practical and useful and helped me adjust the way I approach photography. I have calibrated my eye to find better shots everywhere and expanded my ability to use my equipment to work for me instead of befuddle me. In spite of having lived in the DC area for over 20 years, I feel like I'm now seeing it for the first time!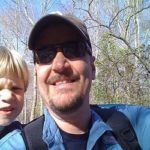 Michael
I desperately wanted to learn about travel photography, but the high price tag of most courses turned me off. But the price of this course was so good, I had to try it! The value of this course is unbelievable (as in, when I tell my friends about it, they literally don't believe me), especially since you receive feedback from such talented photographers as you progress through the lessons. My favorite part is that I can go at my own pace — it's easy to just take a week or two off, then pick up where I left off. I was a beginner when I started, but after the first lesson, I already felt more confident in my ability to take photos.

Dan
This comprehensive travel photography class is a fantastic investment for newbies, hobby photographers, and even experienced photographers who are looking to take their skills to the next level. I can confidently say the in-depth material in this course has improved multiple aspects of my practice. It encouraged me to take the plunge and shoot in RAW format as opposed to JPG and taught me ways to market myself and my work. It's clear that a ton of love and effort was put into this course. I would undoubtedly recommend it to any photography enthusiast!

Josie
I've tried other online photography classes but felt discouraged with a lot of the lessons. This course helped me learn my camera by going through easy, tangible assignments. Laurence is super supportive and responsive. He gave me many suggestions for improving my photos. I recommend taking this course.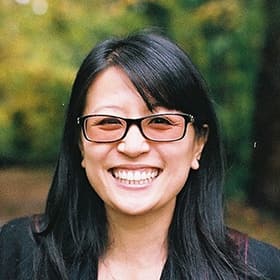 Kristin
The course covered all the essentials of photography. I noticed my photography skills improved leaps and bounds just one month into the course. What's great is you can take the course at your own pace, so you never feel overwhelmed – and you have Laurence and other students at your disposal to get your questions answered at any time. I'm so glad I took this course and made the leap away from auto!
Brian
I've been an iPhone photographer. When I bought a 'real' camera for my RTW trip, I realized quickly that 'auto' mode wasn't gonna cut it. I signed up for this course and, within three months, I was taking and editing the best photos of my life. Seriously. With Laurence's clear and effective instruction, I felt knowledgeable enough to get started with my camera, inspired to explore on my own, and – this is the best part – motivated to continue when things got hard. Trust me, you need all three. Thanks, Laurence
Will
I'd been thinking about buying a new camera and wanting to learn how to take better photos, but I didn't know where to start. So when this course came around, I signed up. The lessons are clearly explained and I think the homework is an excellent way of checking my understanding and applying the knowledge gained. When I submitted my work, I got helpful feedback within hours. And because it's online, I can study wherever I am, any time of day or night. I would not hesitate to recommend this course.

Kay
I decided to purchase a camera because of a trip I would be taking around the world. Finding the right camera can be daunting. Once I found my camera, learning how to use it was the next challenge. This course not only teaches you how to take full control over your camera and composition, but it also opens your eyes to things around you that you may not have noticed before! It's a great program where you can go at your own pace!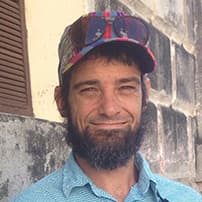 Michael
I really enjoyed the course. It's well structured and is filled with good advice. I love how I can take the course at my own pace and, if there is an issue, Laurence steps in to help you out. This course awakes your passion and keeps you going, exploring the world through the lens. I want to get more into the storytelling with my pictures and, with the course, I have the right tools now.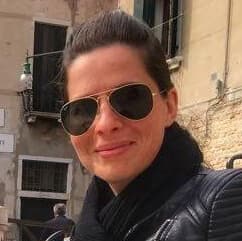 Marion
Taking the online travel photography course with Laurence has been so helpful in taking me from a complete novice to someone who feels much more comfortable around a camera. With his guidance I have learned the basics of photography and he helped me a lot in getting my first mirrorless camera and tripod. The Facebook group is very active and friendly, and Laurence is always there to answer questions via email and provide help on homework assignments. He has answered my questions and given me feedback on how to take certain kinds of photos like time lapses and photos of hummingbirds. I would definitely recommend this course and feel it provides 10X the value I paid for it!
Kevin
I am full of wanderlust and travel is one thing that has been the most constant feature of my life. When I decided to learn about photography, I scouted for courses that could help me learn at my own pace. I spent money learning online and most of the coursework offered what I wanted in theory but my interest always faded after a while. This is where I find this coursework different. I am a hands-on learning type and every chapter of this course encouraged me to explore my camera and reinforced my understanding. If there is an inexpensive gift worth giving to a friend who loves photography, this is the one worth considering.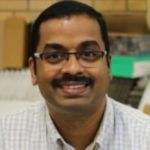 Vinod
I've taken other photography courses before but none of them were able to explain things in a way that I can follow clearly. Taking this course by Laurence was my last desperate try at learning travel photography. And boy was I glad I did! The instructions and teaching were easy to comprehend and I loved how Laurence was (and is) always just an email away for help. People now always comment on how beautiful and professional my blog and Instagram photos look. I give full credit to this wonderful course!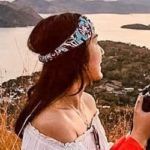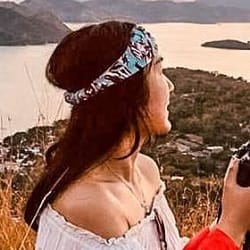 Viola
Ready to join the community and get started with the course? Use the button below to get instant access today!
Student Instagram Feed
You might be wondering about the sort of photos course students have been taking. Well, I've just recently set up a dedicated Instagram account to showcase some of the images my students have been taking, which you can see at @travelphotocourse on Instagram. I've embedded the feed below as well.